About Enrollment
After confirming the prices and the discounts, next comes the application process.
Complete the requirements needed and come to our school before the enrollment day.
Requirements for Enrollment
Enrollment
Application form

Glasses or contact
lenses

Seal

1 Residence
certificate
(Juuminhyou)

With family registration (honsekikisai) and without a my- number written on it.

Personal
Identification
documents

Health insurance card, driver's license, my- number card, passports etc.

Guardian's Consent
Form

For minor applicants

Driver's License

For those who have a driver's license and 2 passcodes of their license. For those who don't remember their passcodes, they are required to submit a residence certificate.
Payment by Cash

Please pay in full during application or until the enrollment day. Please consult us ahead if you wish to pay by installment (only for regular vehicle plans).

Payment by Credit Card

Payment is done during application or until the enrollment day. You can use VISA card and Master Card in our school.

Payment by Loan

We have forms for loans so feel free to consult us. Epos Card (stock) cooperates to provide convenient loans (unten menkyo credit) for you. However, it takes 2 to 3 days of processing so please consult us earlier.

Epos Card Unten Menkyo Credit Guide
Steps to attain a driver's license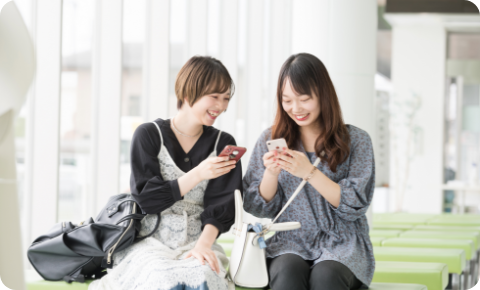 Application
It's EASY via website! Make a temporary application!
You can do direct application at SOHGOH even without an application via website.
Temporary Application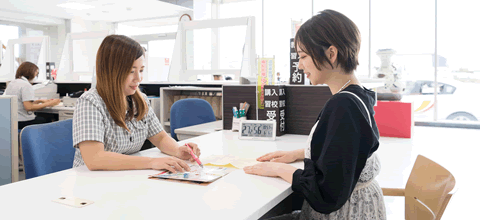 Enrollment
Come to SOHGOH for the enrollment application
②Lessons start [1st Stage]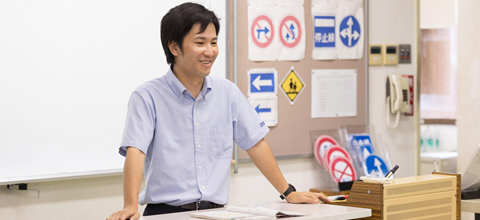 Lecture Classes
Learn basic knowledge thru lecture classes
* Classes expiration period is 9 months, which will start when you take the first class.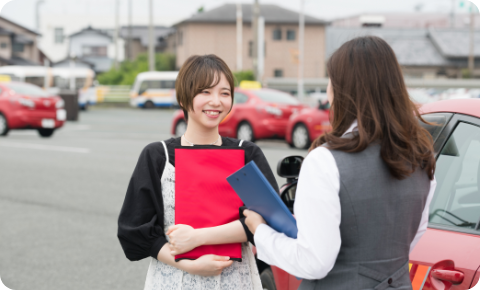 Driving Skills Classes
Driving for the first time make me nervous!
Steps for the 2nd stage
For those who have a difficulty with Japanese language, you may take this exam in English at the License Center.
③Passed the Temporary License Exam! Road course lessons [ 2nd stage] starts
Lecture classes
You will learn applied knowledge for deeper understanding.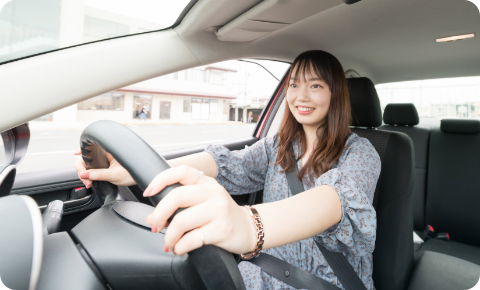 Driving skills lessons
You will drive on actual roads with an instructor.
Highway Lessons
Drive in a highway for the first time!
* Lessons will be done with a simulator for reasons like bad weather condition or highway regulations.
Mini- bike lessons (optional lessons)
Take these lessons if you want to drive a mini- bike in the future!
* Mini-bike lessons are optional, so there is a separate fee to take these lessons.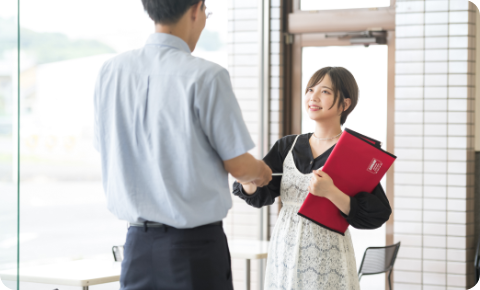 Passed the Graduation Exam!
Graduation Ceremony
The expiration period of the Graduation Certificate is 1 year from the day you took the Graduation Exam. It is best to take the Main License Written Exam at the License Center as early as possible.
After Graduation, take the Main License Written Exam at the test site!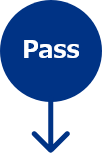 Time table
Day time (morning)
Day time (afternoon)
Night time

1

8:30-9:20

(Peak seasons only)
Tuesday…9:30~
Thursday…17:30~
Saturday…13:30~
Public Holiday…9:30~
●Please come 10 minutes earlier than the above time during enrollment day
●Please finish your application at least a day before your enrollment day.
The least number of lessons per stage
and the enrollment conditions
Vehicle type
License in
possession
Lecture classes
(periods)
Driving skills
class (periods)
Class
expirat-
ion
period
Period
of
taking
Exams
Age
Vision
Color vision
1st
stage
2nd
stage
1st
stage
2nd
stage
Right
eye
Left
eye
Both
eyes
Regular
vehicle
MT
No license・specialized small vehicle・mini- bike
10
16
15
19
9
months
3
months
18 and above
0.3
0.3
0.7
Color
distinction
Ability Red・
Yellow・Blue
Motorbike
-
2
13
19
Regular
vehicle
AT
No license・specialized small vehicle・mini- bike
10
16
12
19
Motorbike
-
2
10
19